Bangalore: The Local Superiors and Delegate Superiors of all the houses and residences of the Province of Bangalore came together for an annual meeting under the guidance of the provincial government. The meeting was held from 19 to 22 November 2022 at Claret Nivas Carmelaram.
The meeting discussed and evaluated the life and mission of the province; various aspects of the administration of the province was also discussed. Important themes in the life of province, like Living our Vocation in the Communities, Initial and Ongoing Formation, Youth and Vocation Ministry, Education Ministry, Administration of the Parishes, Social Ministries in the Province, Projects through Mission Procurer, Ministry through the Institute of Consecrated Life (Sanyasa), Implementation of XXVI General Chapter Recommendations, Protocol in the Care of Minors, etc. were discussed.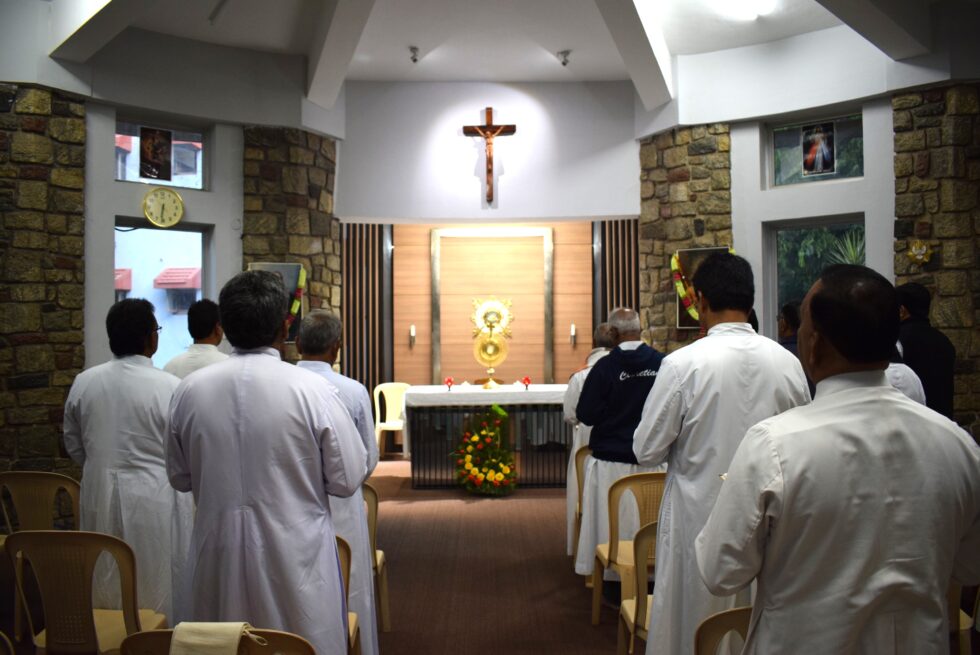 There were also special moments during the meeting. Fr. Mathew Vattamattam, Superior General, addressed the members through online conference and updated on the journey of the congregation after the XXVI General Chapter and helped the Superiors to understand the process of Discernment in the role animation. Fr. Pedro Belderrain, the General Prefect of Apostolate, was on visit to the Province of Bangalore. On the final day of the meeting Fr. Pedro presided the Eucharist and had a session on Synodality and Shared Mission in the congregation.
The meeting was a time of revitalizing the members and the ministries of the province through the animating role of the superiors.