Madrid, Spain. Sixteen Claretian Missionaries from the Major Organisms of Brasil, Centroamérica, Perú-Bolivia, Colombia-Venezuela, Colombia-Ecuador, Antillas, San José del Sur, Padre Xifré, Santiago and Fátima started their 25th Forge program in Spanish on Friday, April 22, 2022. They are accompanied by the CESC Team members, Bro. Mario Kevin Armijo; Frs. Félix K. Ketogo, Salvador León and Juan Carlos Martos, CMFF at the Centro Fragua de Renovación Claretiana in Los Negrales, Madrid.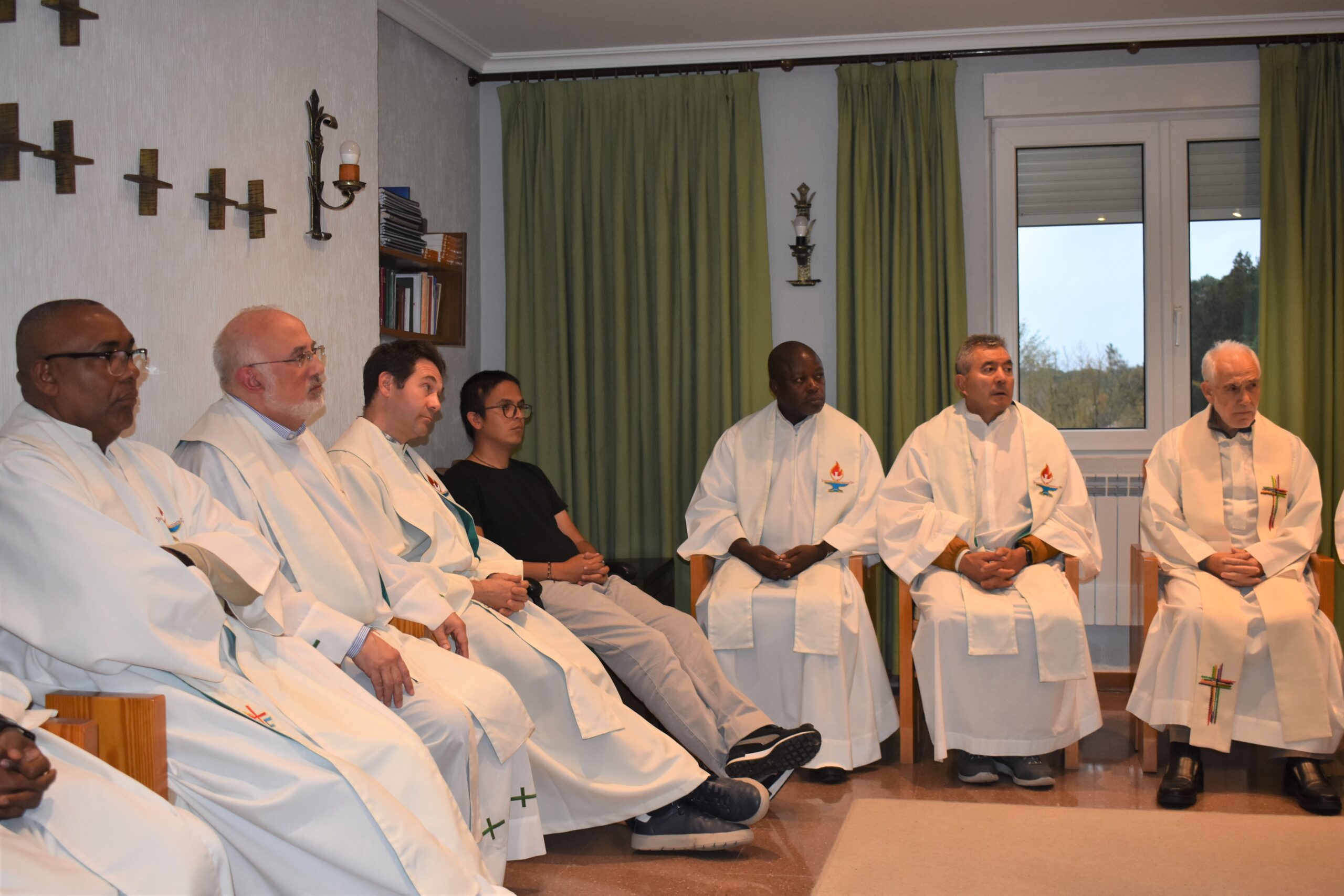 This Claretian renewal project, the Forge, reaches its 25th edition in Spanish on this occasion. This silver jubilee attests to twenty-five years of activity since it began in the then Claretian Province of Castilla in 1993, a confirmation of the validity of the formative proposal.
Los Negrales once again becomes a venue of transformation. Throughout the 75 days (from April 22 to July 2, 2022), sixteen Claretians will serenely confront the current reality of their missionary life, consistency, way of knowing God and relating to Him, their dreams, and community life or ecological conversion. The Forge does not exhaust all the many issues in life, which would be impossible. But it does touch on the most substantial ones.
At this point in our lives, we already know that what nourishes us most is not what we ingest but what we digest. We seek to metabolize afresh the essences of our Cordimarian and Claretian life. We trust that the power of the sanctifying Spirit will make us "born again."
We entrust the fruit of their fraternal encounter to our Mother Mary, in whose Heart they are forged as missionary arrows, and to our Father Founder, St. Anthony Mary Claret, who has left them an attractive allegory to renew their charismatic identity and who, above all, has lived it as a model and father. And they thank in advance the prayers and support of all Claretians around the world.