Badlapur, India. His Excellency, the Most Reverend Mar Thomas Elavanal, MCBS, Bishop of Kalyan, blessed the newly constructed Sant Claret Anath Ashram house of St. Thomas Province in Badlapur, Mumbai, on 18 May 2023. Approximately 200 benefactors, well-wishers, religious figures, priests, and civil authorities attended the inauguration ceremony.
During the ceremony, the bishop praised the commendable efforts of the Claretians, particularly through the leadership of Fr. Robin Pazhamchirayil, CMF, and described the ministry as truly unique, a diamond within the diocese. Fr. Siby Njavallikunnel, CMF, the Provincial Superior, officially opened the House and referred to it as "the real and living pulpit of the Word," emphasizing its importance in spreading the teachings of the faith. The Forane Vicar, in his address, likened the center to a tabernacle where Jesus is alive, emphasizing its spiritual significance.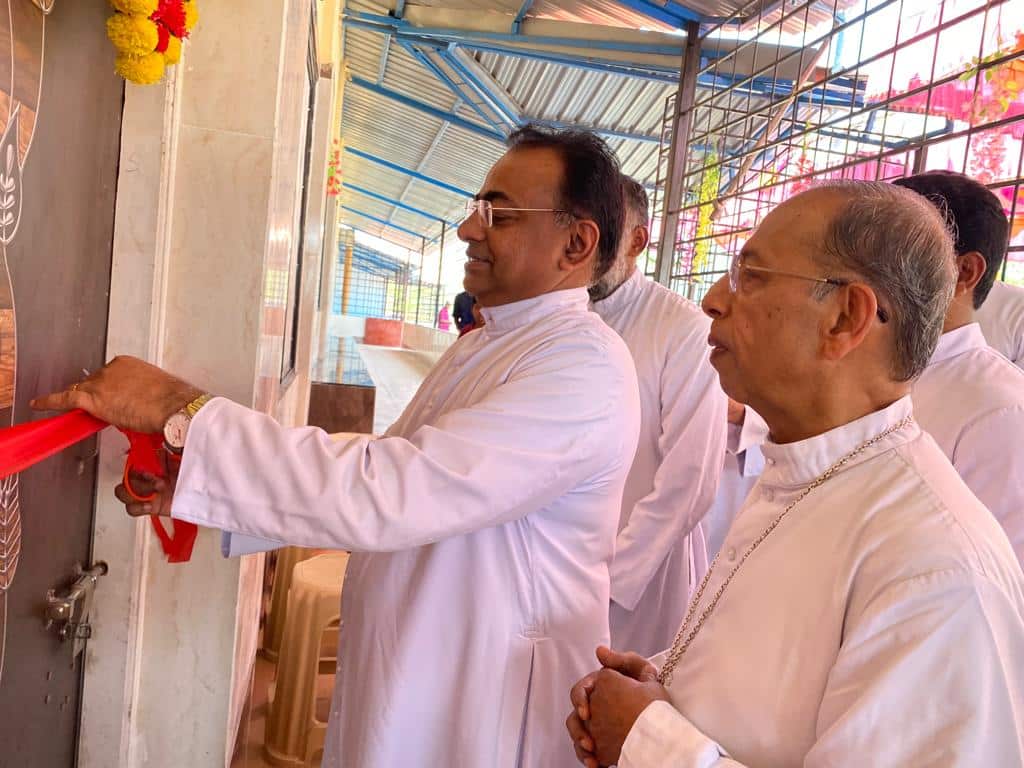 The successful realization of this endeavor was made possible by several individuals' dedication and hard work. Special recognition was given to Frs. Jinson Valiyarampathu, Robin Pazhamchirayil, Albin Thanninukumthadathil, George Kuruttuparambil, Vinu Kattupatambil, Lijo Thundiyil, CMFF, who demonstrated exemplary commitment and served as true witnesses to their faith. Additionally, all the Claretian confreres involved in the project contributed tirelessly to turn this dream into a reality.
Source: Fr Dominic Koottiyaniyil CMF, Prefect of Apostolate & Spirituality, Province of St. Thomas.