My beloved brothers, dear Claretian Family, and friends,
The Christmas of 2020 greets us in a special way with many restrictions to ward off the invisible pandemic virus that has kept humanity under siege for several months. Against this background, we shall celebrate Christmas, the visibility of God's loving presence in our midst in the person of Jesus.
It is not easy to fight the pandemic virus which infects people rapidly, without giving any hint and continues to spread with and without symptoms. The virus weakens one's vital functions like breathing and affects the sense of taste and smell, among other symptoms. We have resisted its advance by means of keeping distance, wearing masks and sanitizing our hands. All hopes to return to normal life are placed on the expected success of the impending vaccination. How I wish we humans beings would have the same urgency and maintain the same alertness towards spiritual viruses that have infected humanity for years and that continue to numb human hearts and minds, rendering them insensitive towards evil and sin!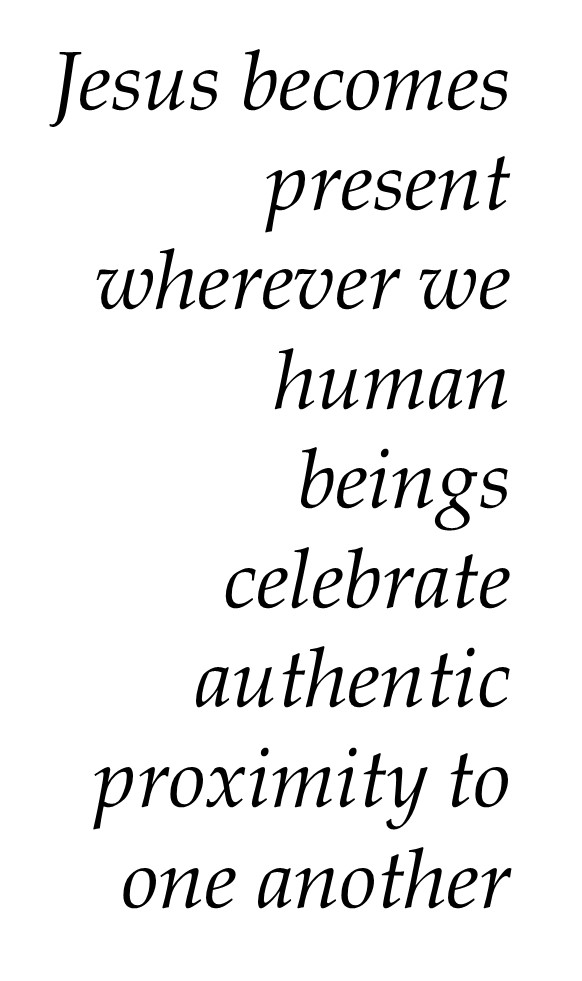 Christmas comes each year with the message that God is with us in and through the birth of the child in Bethlehem. God's saving grace is visible and present in and amidst us through the action of the Spirit of the Risen Lord. Life in the Spirit is the antidote to the viruses of corruption, hate, domination, greed, and various forms of slavery and dehumanizing attitudes. Life in the Spirit of Christ brings about the best of humans such as love, joy, peace, forbearance, kindness, goodness, faithfulness, gentleness, and self-control (Cf. Gal 5:19-23).
Jesus becomes present wherever we human beings celebrate authentic proximity to one another, especially to the suffering humanity, and relate to one another openly without having to mask one's intentions. The health workers, social workers, and pastors who tirelessly assisted the COVID-19 victims are examples of this proximity. Christmas also calls us to keep our hearts pure and disinfected to welcome the coming of the Lord.
Let us join the first Christmas song of angels, "Glory to God in the highest and peace to the humans of good will" (Lk 2:14). I invite you, dear brothers, to deepen this message which is embodied in our Constitutions as the aim of our Congregation (CC 2). Let us make ours the "Fiat" of the Blessed Virgin Mary, our Mother, whose "yes" to God reversed the "no" of Eve in the garden of Eden. The first Christmas took place in the sheer simplicity and poverty of the manger far away from the pomp and splendour of royal palaces. The COVID-19 context of this Christmas invites us to savour the mystery of 'God-with-us' – Emmanuel – more deeply in our concrete life situations. Let us welcome the surprises that God has in store for us in 2021 with open hearts.
I wish you all a very joyful Christmas and a grace-filled New Year 2021.
Fr. Mathew Vattamattam, CMF
Superior General
Download PDF: Christmas Message 2020